Bellemeade Homes for Sale
Below are all of the current Bellemeade Homes for Sale. These homes are refreshed everyday by the Louisville MLS. Read More...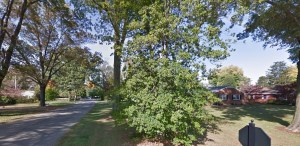 We are grateful you have decided to search for homes in this neighborhood at this website. This is the best Bellemeade homes and real estate portal. Here you can find every available home for sale in Bellemeade. Which means, this is where you can find your home in Bellemeade.
Types of Homes in Bellemeade vary greatly. Single story homes, two story homes, split level and cape cods are all possible types of homes to purchase in Bellemeade. Most Homes for sale have brick exteriors, while siding can also be an option.
As of today there are many homes and properties for sale that are available to search. The number of homes, type, size and even price of homes change everyday. So be sure to continually return to this website to find the latest homes for sale in this neighborhood. If there are no homes displayed below, that simply means there are no current homes for sale in this neighborhood. Homes are forever coming on and going off the real estate market. Returning to this website is a great way to stay on top of what is currently available in this real estate market.
The Bellemeade Neighborhood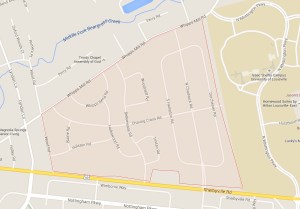 Bellemeade is located in the east end of Louisville just off of Shelbyville Road right next to the east campus of the University of Louisville. The proximity of the campus allows for a tremendous amount of green space. The green space is adorned with open fields of green grass, flowers and mature trees. The trees incorporate nicely with the trees in the Bellemeade neighborhood. The mature trees and sidewalks make the neighborhood a very welcoming place to call home.
The map to the right illustrates the exact location of the Bellemeade neighborhood. The location is perfect not only because of its position next to the University of Louisville campus, but because of its location on Shelbyville Road. Several restaurants, like PF Changes and Brownies the Shed Bar and Grill are almost right across the street. Starbucks is right on the corner of Shelbyville Road and Hurstbourne Parkway. Hursbourne Parkway offers an array of restaurants close by like, Bombay Grill, Jasons Deli, Macaroni Grill, Mimi's Cafe, Carrabas Italian Grill, and Bone Fish, just to name a few.
Restaurants are not the only advantage to living in Bellemeade. Shopping is also close by. The Oxmoor Mall is less than a mile away. Shops in the mall include, Macy's, Sears, Von Maur, Dicks Sporting Goods, Apple, Banana Republic and more.
The Hursbourne country club is within a mile drive from the neighborhood as well. Driving anywhere is easy while living here. It's a simple drive from Bellemeade down Hurstbourne Lane to take the I-64 freeway to downtown Louisville. It's also just as easy to drive west on Shelbyville road toward the Oxmoor mall and pick up the I-264 free way to either go north to the I-71 freeway or south to get onto I-64. The point is, from Bellemeade, it's easy to get to anywhere else in Louisville relatively quickly.
Bellemeade is a fantastic neighborhood in Louisville Ky. The ability to dine and shop in easy distance, the sidewalks, beautiful homes, mature trees and easy access to all areas in Louisville, make it a great neighborhood to call home. We recommend purchasing a home here. See all of the homes currently listed below. To learn more about any of these Bellemeade homes for sale, just click the "Request More Information" button on any property listing page. And, if you haven't already, be sure to search for Louisville Real Estate so that you can receive email alerts whenever new homes for sale in the Bellemeade neighborhood of Louisville Ky come on the market. For more information about the area Bellemeade neighborhood is located in, or general information about Homes in Louisville, please visit Bellemeade Homes for Sale.
$324,000


Bedrooms: 3
Baths: 2
Approx Sq Ft: 2439

115 Wood Rd (Under Contract)
Louisville, KY 40222
MLS #: 1503536
Subdivision: bellemeade
NEW WINDOWS (ETA for install mid July)! The best neighbors you could ask for. Bellemeade is a highly sought after neighborhood with easy routes for walks, runs...
To See this Home, Call At Home In Louisville Real Estate Group at (502) 653-3577 to Schedule a Showing. Or, Send us an e-mail at Kathryn@AtHomeinLouisville.com to inquire about this property.
Listing provided courtesy of Mink Realty
$273,000


Bedrooms: 4
Baths: 2
Approx Sq Ft: 1792

211 N Chadwick Rd
Louisville, KY 40223
MLS #: 1499433
Subdivision: bellemeade
Warm and inviting brick Cape Cod in coveted community of Bellemeade with quiet, tree-lined streets, large lots and convenient location near the new Shelbyhurst...
To See this Home, Call At Home In Louisville Real Estate Group at (502) 653-3577 to Schedule a Showing. Or, Send us an e-mail at Kathryn@AtHomeinLouisville.com to inquire about this property.
Listing provided courtesy of Semonin Realtors