Meet Our Team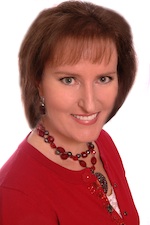 KATHRYN SOTELO
Team Owner
Kathryn is the Owner of At Home in Louisville Real Estate Group, a proud member of Keller Wiliiams Realty. What an amazing difference working with her team of specialist's can make! Simply put, At Home In Louisville delivers Amazing Service and Fantastic Results! The team consists of experienced, top real estate agents, marketers, photographers, home stagers, appraisers, lenders, showing services, and an award winning client service team. The resources are top of the line, cutting edge, and plentiful. You couldn't be in better hands!
Kathryn grew up as one of 8 children in Boulder Colorado. She married and has two beautiful sons and one amazing daughter. Her daughter Sara, graduated from WKU, works in Public Relations, and married her college sweetheart last year. Her older son, Kevin, works as a Manager with a local restaurant and assists with Field Services for At Home in Louisville. Her youngest son, Daniel, attends 6th grade at Jefferson County Traditional Middle School. Kathryn is a member of The Pride of Kentucky Chorus, an Internationally acclaimed competitive women's chorus and a part of Sweet Adeline's International. With more than 500 Sweet Adeline Choruses world-wide, the Pride Of Kentucky Chorus is the 2013 Regional Chorus Champion, and has ranked as high as 3rd on the globe!
Favorite Quote: Life isn't about finding yourself. Life is about creating yourself- George Bernard Shaw
LORI O'KOON-FORD
Listing Partner
Lori has been a Licensed Realtor since 2005. Lori's goal is to exceed your expectations, not just meet them. Lori has a wealth of knowledge on the ever changing real estate market in the Metro Louisville area. Her strong contract negotiation skills, will get your home under contract and, SOLD sooner, and for more money, than the average Realtor in the area.
Prior to her real estate career, Lori had a successful career in the orthopedic surgical device field; doing primarily sales and marketing for over 17 years. Lori graduated from the University of Kentucky in 1987 with a BS in Early Childhood Education. Lori and husband Tim have two cocker spaniels named Bambi & Barkley.
Favorite Quote: Like you, I'm still a work in progress. And the next step beyond failure could be your biggest success.-Debbie Allen, singer, dancer, and TV Producer.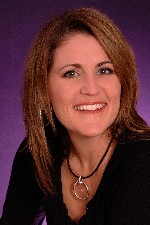 Melissa Gabehart
Listing Partner & Associate Broker
Melissa has been a Real Estate Agent since 2007 and a Real Estate Broker since 2009. Melissa became a Buyer Specialist in 2011 and loves helping people find their perfect new home. Melissa Gabehart has lived in Louisville all of her life and graduated from the University of Louisville in 1994 with a BA in Psychology. She is one of five children and enjoys photography and reading in her spare time. Melissa is married to her high school sweetheart and has four beautiful children.
Favorite Quote: Hard work beats talent when talent doesn't work hard.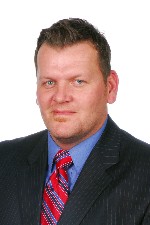 R. Clayton Knauer
Listing Partner & Team Partner
Clayton has been a licensed Realtor in the greater Louisville area since 2005. Clayton worked as a Senior Loan Officer for five years prior to becoming a Real Estate Agent and possesses a wealth of knowledge about financing as well as the steps involved in purchasing a home. Clayton began Building and Remodeling homes when he was fifteen. He relocated to Louisville after attending Indiana University and currently resides with his wife and two dogs.
Favorite Quote: There is more to life than increasing its speed.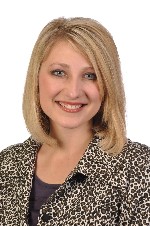 Katelyn Vittitow
Buyer Agent
Katelyn grew up a pastor's kid, and is no stranger to moving (she has done it over 7 times) which helps her keep a good perspective of what her buyers go through in the home buying process. Katelyn will help you find the home that meets your needs and get you to closing smoothly and swiftly. Katelyn has been working in the real estate industry since 2007 and became a Realtor and Buyer's Specialist in 2010. Katelyn and husband Caleb have one daughter, Allison, and a small puppy.
Favorite Quote: You can only have it all once you believe you do.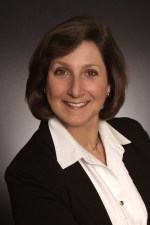 Melanie Jones
Buyer Agent
Melanie has lived in Louisville for twenty-seven years and has a wonderful understanding of the various residential areas of town as well as local business. Before entering Real Estate, Melanie worked at Frost Brown Todd Law Firm for seven years. Melanie also worked as General Manager for a local health club, Marketing and Admissions Director at a nursing home, as well as serving eight years in Project Management at Crawford Entertainment Systems.
Melanie's experience in customer service industries have made her a powerful advocate for her buyers. Melanie specializes in guiding clients through the purchase process while providing exceptional communication and attention to details. Melanie has been married to her husband for thirty-four years and has four adult children and two grandchildren. She loves working in her garden, baking, playing fantasy football, and traveling during her time away from the office. Melanie is a member of The Women's Council of Realtors and The Woman's Club of Louisville.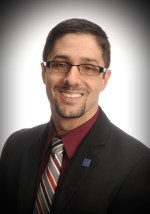 Riad Otoum
Buyer Agent
Born and raised in The River City, Riad knows The Greater Louisville area like the back of his hand. Riad's interest in real estate began in 2011, when he created long-term goals of investing in multi-family real estate. Riad has climbed the ladder of each company he has worked for, and has also built a vast network in the metro Louisville area. Riad graduated from Western Kentucky University (WKU) with a BS in Biology and concentration in Microbiology. He is a proud alumni of Sigma Nu Fraternity and currently serves as an adviser for the fraternity at WKU.
Before entering Real Estate, Riad worked as a Lab Tech at Greater Louisville Internal Medicine. Riad is exceptional in mathematics, which is beneficial for competitive marketing analysis as well as assisting new home buyers throughout the purchase process. Riad is married to his college sweetheart, Sara, and together they have two rescue puppies named Mandy and Roxy.
Favorite Quote: He who is not courageous enough to take risks will accomplish nothing in life. -Muhammad Ali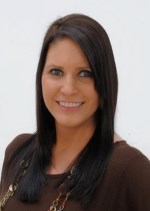 Pam Hawkins
Buyer Agent
Pam Hawkins has lived in Louisville, KY all of her life. She has a wonderful husband "Joe". They have a son named Dylan. Before she entered real estate, Pam worked closely with real estate attorneys. She worked 18 years at two large law firms (Wyatt, Tarrant & Combs and also Stites & Harbison). She enjoys spending time with family and friends. Her hobbies include playing tennis, biking, and running. Pam is outgoing and very much a people person. She goes above and beyond to help others.
Favorite Quote: Teamwork divides the task and multiplies the success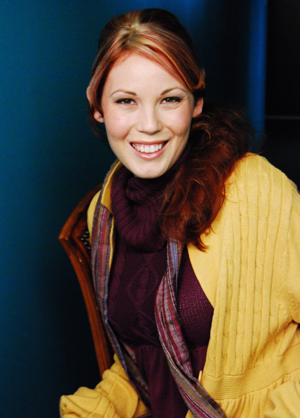 Shaunta Hamby
Client Service Manager
Dropping from the heavens to land with the At Home In Louisville Real Estate Group, Shaunta brings experience and organization to the team. When your home goes under contract, Shaunta will handle all of the details for you. She will schedule your Inspections, communicate with all parties involved in the transaction and manage all stages of the contract to close process to ensure that your transaction happens with excellence, professionalism and the fewest amount of hassles
Shaunta is available Monday through Friday to answer questions and to provide peace of mind throughout the closing process. Shaunta graduated from Ivy Tech & Ball State University in 2005 earning a Legal Degree with special focus on Real Estate Law. Shaunta has worked for both Residential and Commercial Real Estate Lawyers preparing her to transition nicely into her role here with our team. She resides in Southern Indiana with her husband and wonderful family. Shaunta enjoys reading a good book on rainy days, spending whatever time she can with her extended family around the dinner table, and spoiling her pooches.
Favorite Quote: If it is to be, it is up to me.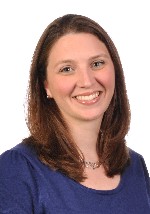 Lauren Hammond
Listing Coordinator/Marketing Manager
As Listing Coordinator and Marketing Manager, Lauren will provide supportive communication as we work to sell your home. Lauren is available Monday through Friday to answer questions and to promote the sale of your home through online marketing and social media.
Lauren graduated from Bellarmine University in 2005 with a degree in Vocal Music. She has worked in sales, the mortgage industry, and as a Front Office Manager and Administrative Assistant. Lauren brings a blend of creativity and office knowledge to our team. Lauren lives in the Middletown area with her husband and cocker spaniel and loves devoting time away from the office to her family, singing in church, and performing in community theatre.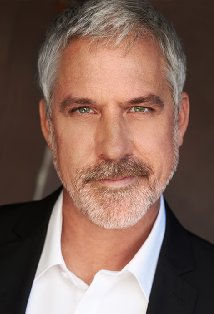 PERRY THOMAS
Information Technology Manager
Perry graduated High School in Providence RI and joined the US Navy serving as a deep sea diver. He then attended and graduated from the American Academy of Dramatic Arts in New York City. After working as an actor in New York for 5 years, he moved to Louisville and married his darling Lynn. Together they raised two incredible boys Justin and Sean Giddings. Currently, Perry Thomas works on the team remotely while pursuing an acting career in Hollywood California .
What his job does for you: Finds the most buyers possible to sell your house quickly for the most money possible.
Favorite Quote: If at first you don't succeed, redefine success.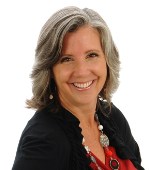 LYNN THOMAS
Team Consultant
Working as a Real Estate Agent for over 14 years, Lynn coaches the At Home in Louisville Real Estate Group. Lynn grew up one of five children in Southern California. She married an Air Force pilot and had two beautiful sons Justin and Sean. She raised her two amazing sons in Louisville with Perry Thomas. Her oldest son Justin graduated from CCM in Cincinnati and is an actor in Los Angeles. Her youngest son Sean graduated from Belmont University in Nashville and is a Musician in LA. Lynn is a full time Success Coach. She coaches business owners and real estate agents across America and currently spends her time in Hollywood California.
What her job does for you: Consistantly brings value to the real estate agents on the At Home in Louisville Real Estate Group to get you the most amount of money in the least amount of time.
Favorite Quote: Stand up for what you believe in even if you are standing alone.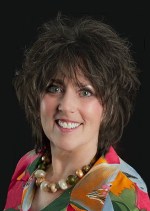 Candace Hutchison
Staging and Home Styling Services
Candace prepares your home to appeal to most buyers, which gives the property a distinct advantage over its competition. Candace established her business Home Detailing seven years ago when staging was an unfamiliar practice in Louisville. Through the years she has had the opportunity to help educate realtors and home owners as to its effectiveness by local appearances on TV and radio, public lectures, and various print articles. She views staging as a process striking symmetry between artistry and an editing eye.
Contact Us to learn more about the At Home In Louisville Real Estate Group. We can't wait to work with you!