Selling a Home in Louisville Ky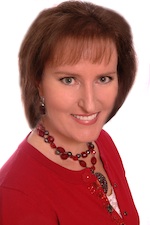 The At Home in Louisville selling realtors are licensed and trusted real estate professionals dedicated to providing you with the newest resources available to help you sell your real estate in Louisville Kentucky. If you'd like more information on who we are just click here to meet the team.
Our Listing Agents Can Help You Sell Your home In Louisville
We can help you sell your Louisville home for the most amount of money in the least amount of time with the fewest amount of hassles. Let us start by sharing with you what we believe you can currently sell your home for in today's competitive real estate market. Simply fill out this form below and we will connect with you to get you started in acheiving your goals.
SELLING YOUR HOME IN THE LOUISVILLE REAL ESTATE MARKET.
In-depth knowledge of the Louisville Real Estate Market is critical in making a wise decision when selling a home in Louisville Ky. Louisville is a unique and diverse community. Each neighborhood has its own character. Each neighborhood appeals to a different type of buyer. To obtain the highest possible sales price when selling a home in Louisville Ky, the marketing of your home must reach the largest amount of the right buyers with the right message. The At Home in Louisville Real Estate Group has the network and experience to do this.

WE HAVE THE CREATIVE TALENT TO SHOWCASE YOUR HOME.
The old adage, "You can't judge a book by its cover" mentality no longer applies to the real estate market of today. This is a fast-paced, image-oriented society. First impressions really do count! Every piece of information on your property, whether it be a brochure, the wording in the Multiple Listing Service, a presence on the Internet, must show a home in the best possible light to sell your home in Louisville Ky.

During all phases of a listing from the initial paperwork and promotion through the very last details of the closing, we personally attend to all of the details. As a result, the large majority of our transactions come through referrals and repeat business.

Are you looking for a free market analysis of your home? Contact us, and one of our qualified professional Louisville REALTORs will provide you the information you're looking for. Or search local area listings.
See the video below to see what the national real estate experts say about selling a home and how it applies to selling a home in Louisville Ky.